NikkiStiks® Tool Organization Labels
Open the correct tool drawer or cabinet every time.
Save time - save patience - fewer distractions.
NikkiStiks are magnetic diecut labels produced with the highest quality printing and manufacturing. Each label easily attaches to your toolbox or cabinet via magnet or optional double-sided adhesive strips, pre-cut to the size of the labels.
Please visit NikkiStik's three unique sets below.
Home Workshop Set - Tool Organization Labels by NikkiStiks®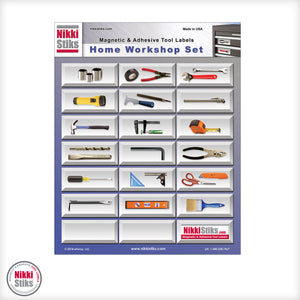 Regular price

$12.50
Auto Mechanic's Set - Tool Organization Labels by NikkiStiks®
Regular price

$16.25
Electrician's Set - Tool Organization Labels by NikkiStiks®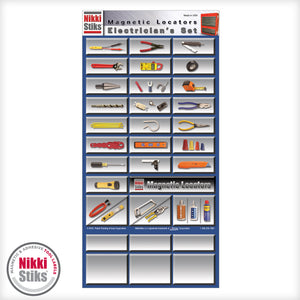 Regular price

$16.25