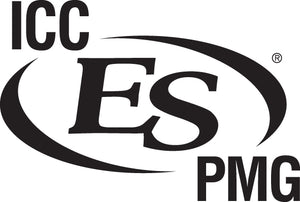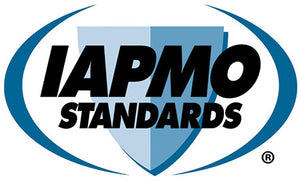 https://www.iapmomembership.org
The Air-Trap concept has been incorporated into IAPMO IGC 196-2018 Standard for Condensate Traps and Overflow Switches for Air-Conditioning Systems.
Air-Traps Meet IMC® Code Section M307.2.4.1
Check out the Latest Additions to the Website
HVAC Air-Trap™ - Take Control of Your HVAC Condensate!
Des Champs HVAC Air-Trap waterless HVAC condensate traps allow liquid condensate to drain from the HVAC equipment and simultaneously prevents air from entering or escaping from the equipment.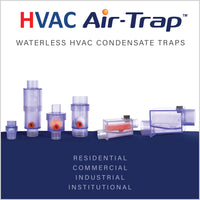 Benefits of the HVAC Air-Trap
• Operates dry — eliminating:
-Freezing and breaking
-Dryouts
- Sludge buildup
- Geyser effect
- Mold and mildew caused by geyser effect
• Prevents air leakage
• Reduces trap height requirement by 1/2
• Predesigned — eliminating field-designed errors
See Full Air-Trap Product Line
HVAC Air-Trap™ - Waterless HVAC Condensate Traps
PBS Video Segment on HVAC Air-Trap
Check out a preview of a special segment on the HVAC Air-Trap that began airing in April 2022.
Open the correct tool drawer or cabinet every time. Save time - save patience - fewer distractions.
NikkiStiks magnetic diecut labels are produced with the highest quality printing and manufacturing. Each label easily attaches to your toolbox or cabinet via magnet or optional double-sided adhesive strips, pre-cut to the size of the labels.
Sets Available:
• Home Workshop Set
• Auto Mechanic's Set
• Electrician's Set
See NikkiStiks Products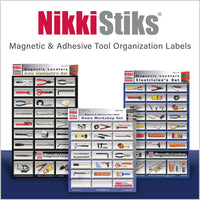 NikkiStiks® Tool Organization Labels
HVAC Air-Trap Testimonials
We use Des Champs HVAC Air-Traps extensively on our data center cooling units so that our customers never have to prime them.

Keith D., V.P. Sales, Data Center Cooling Division
Since our first order, we have sent out a trap kit to resolve any complaint/concern about condensate lines overflowing/backing up or dehumidifiers leaking. The results have been perfect. Every complaint resolved. So, we do expect to be ordering more Air-Traps in the future.

Todd D., President
We are very impressed with the results and relief this device offered this summer... very user friendly if service is needed but so far, this little device has solved the problem!

We will definitely be using these in the future when to occasion arises. Thank you both for the excellent product and customer service... Top notch!

Ray A., V.P. Service Dept.
The testing of the waterless trap went well. There is a potential for this type of product in industry, especially from the service side of the business.

Scott D., Sr. Product Development Engineer
Another reason why your solution is pretty awesome, it takes the guess work and likely long term failure scenarios out from poor planning and execution. Add to that something that is infinitely serviceable without having to cut out poorly plumbed pipe and you've got a win win for everyone involved.

Michael J., Specifying Engineer
I employed Des Champ Waterless Traps for QFIS Project in Qatar and it took us out of trouble. Thanks for so beautiful products by Des Champ.

Mohammed F., Project Manager at Engineering & Air Conditioning Company
Great product. Simple to install and works perfectly. no standing water, no smells and no maintenance.

Richard W. - waterless-trap.com customer
A Simple Effective Replacement For Useless "J" Traps

The installation is easier than building a "J" trap. If pressureized air is used to clean the condensate drain line an isolation valve is needed. The Air-Trap eliminates the need for the valve which costs almost as much as the air trap. The Air-Trap should be an industry standard required in the plumbing code.

Paul R. - waterless-trap.com customer
So simple, yet so effective

I originally purchased one for my furnace in the attic. I live in the North East and was tired of dealing with a P-trap. It worked flawlessly and I liked it so much I purchased a second one for my basement furnace.

Gianni A. - waterless-trap.com customer